Advanced training for canine services of Central Asian countries completed
Advanced training for canine services of Central Asian countries completed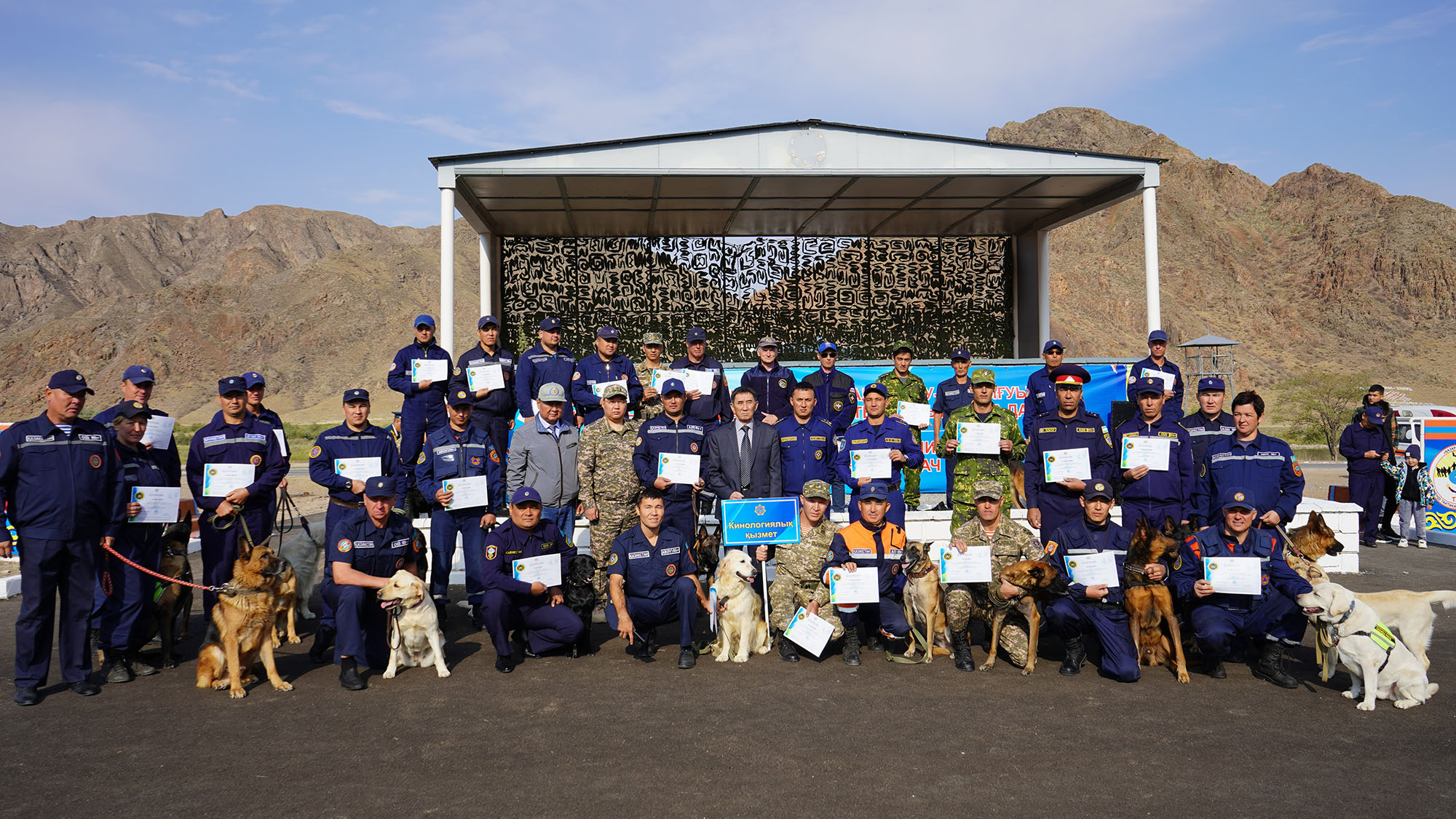 On September 17, 2022, on the basis of the training ground "Rock City - Astana", the closing ceremony of the ten-day master training for the canine services of the Emergency Authorities of the Central Asian countries, organized by the Center and the Ministry for Emergency Situations of the Republic of Kazakhstan, was held with the technical and financial support of the International Civil Defense Organization (ICDO).
As part of the training, cynologists from the Central Asian countries worked out the technique of using service dogs in search and rescue operations on a man-made blockage and in the natural environment.
The main attention of the trainers was directed to working out the methods of using dogs to search for the dead bodies, and developing a reaction in the dog to the cadaverous smell.
As a result of the training, rescue dog handlers were awarded international standard certificates.
The management of the Center highly appreciated the professionalism of the trainers of the Ministry for Emergency Situations of Russia - I. Zaslavskiy and V. Igonin, they were awarded ICDO certificates.