Republican command-staff exercise "Zher 2023": The Center demonstrated sanitary kits for the affected population
Republican command-staff exercise "Zher 2023": The Center demonstrated sanitary kits for the affected population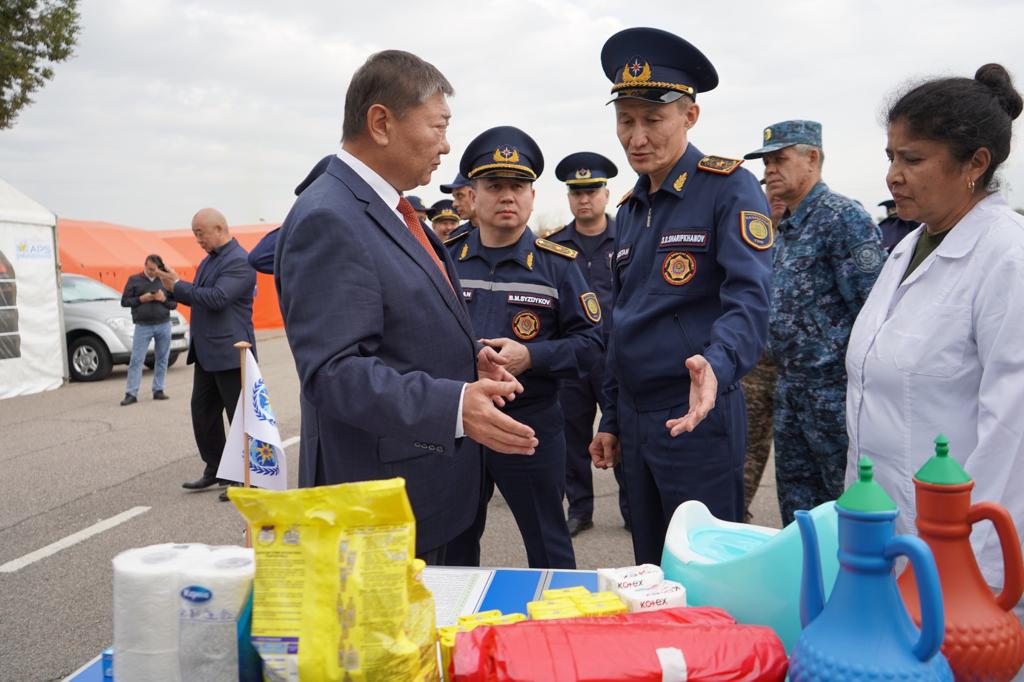 On 12 September 2023 within the frame of the Republican command-staff exercise "Zher 2023" the Center demonstrated to the leadership of the Ministry for Emergency Situations of the Republic of Kazakhstan sanitary and hygienic kits, purchased within the UNICEF Project implementation "Increasing the capacity of the emergency, health, education, social protection and internal affairs sectors on the Core Commitments for Children in Emergencies" in the amount of 200 pieces.
A demonstration site for the international organizations, including the CESDRR was provided on the territory of "Pervomaiskiy" heliport, where the Republican disaster response headquarters, operational headquarters of the Turkic States Organization, as well as field camps of the territorial and other divisions of MES RK were deployed.
The sanitary kit was staffed based on the recommendations of the experts from the Red Crescent Society of Kazakhstan taking into account international experience and region conditions.
The sanitary and hygienic kit contains 14 items and dedicated to the average family of CA region, consisting of 5 people (2 adults and 3 children).
The CESDRR Director Mr. S. Aubakirov informed the Minister for Emergency Situations of the Republic of Kazakhstan the Major General S. Sharipkhanov on the Center's readiness to hand over available sanitary kits to the population affected by disasters on the territory of Kazakhstan, while 1000 people will receive humanitarian assistance, of which 600 - children.