The Center and USAID Discuss Further Steps to Develop Cooperation
The Center and USAID Discuss Further Steps to Develop Cooperation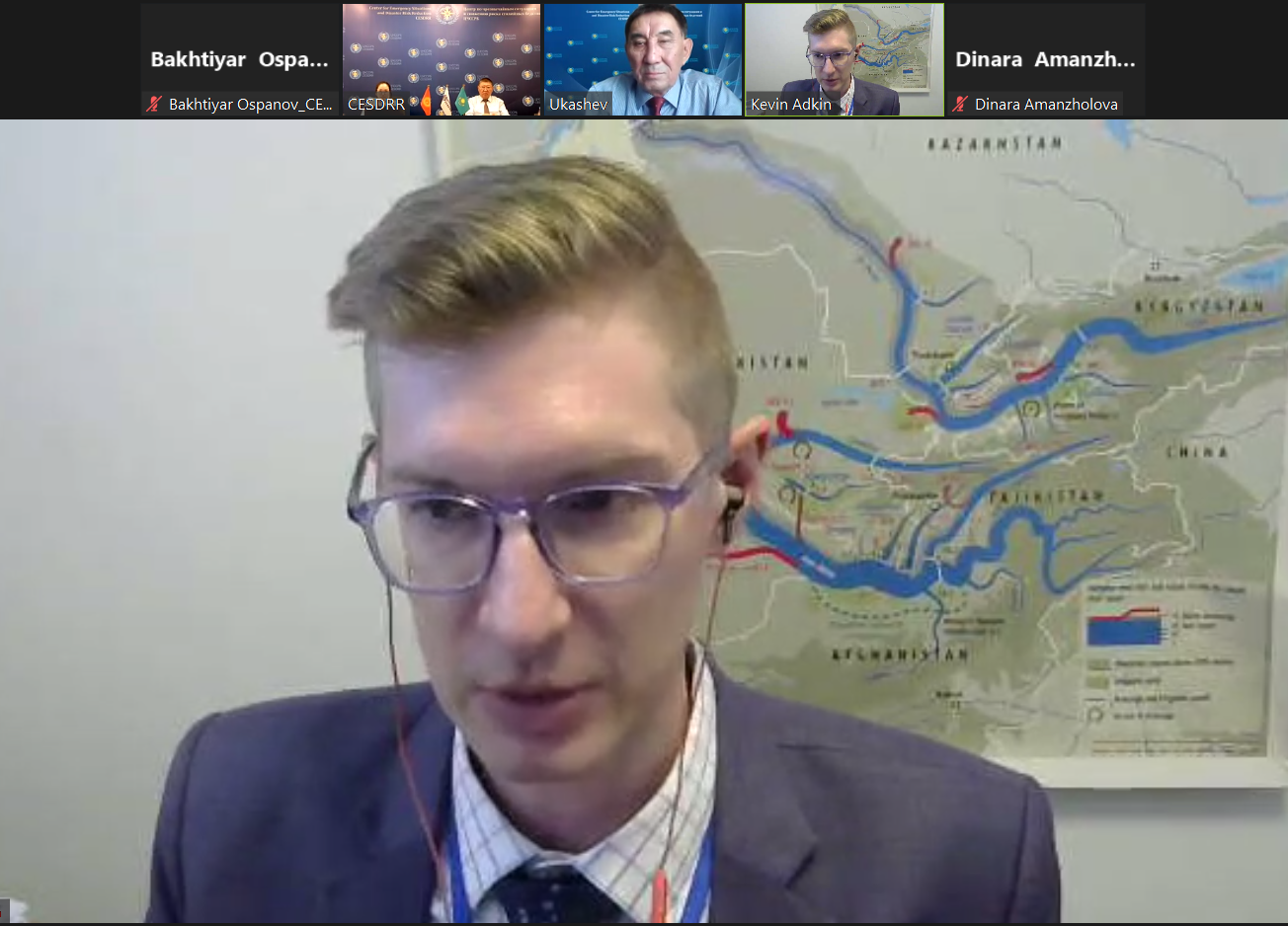 On August 18, 2022, a bilateral online meeting of the Center with the USAID Regional Office in Central Asia was held.
During the meeting, Mr. Kevin Adkin, Head of the Environment Department of the USAID Regional Office for Central Asia, was acquainted with the activities of the Center, strategic directions and priorities, results achieved over the years of the Center's existence.
In general, the Director of the Center Mr. Dzhergalbek Ukashev proposed to establish interaction and cooperation between the Center and USAID in such areas as:
Introduction of innovative ICTs within the framework of projects aimed at disaster risk reduction in the Central Asian region.
Safe management of transboundary water resources in Central Asia and climate change mitigation measures.
As a result of the meeting, the parties reached a complete understanding on all issues.