The Center continues to participate in the commission survey of landslide-prone areas of the central and eastern parts of the Ile Alatau ridge
The Center continues to participate in the commission survey of landslide-prone areas of the central and eastern parts of the Ile Alatau ridge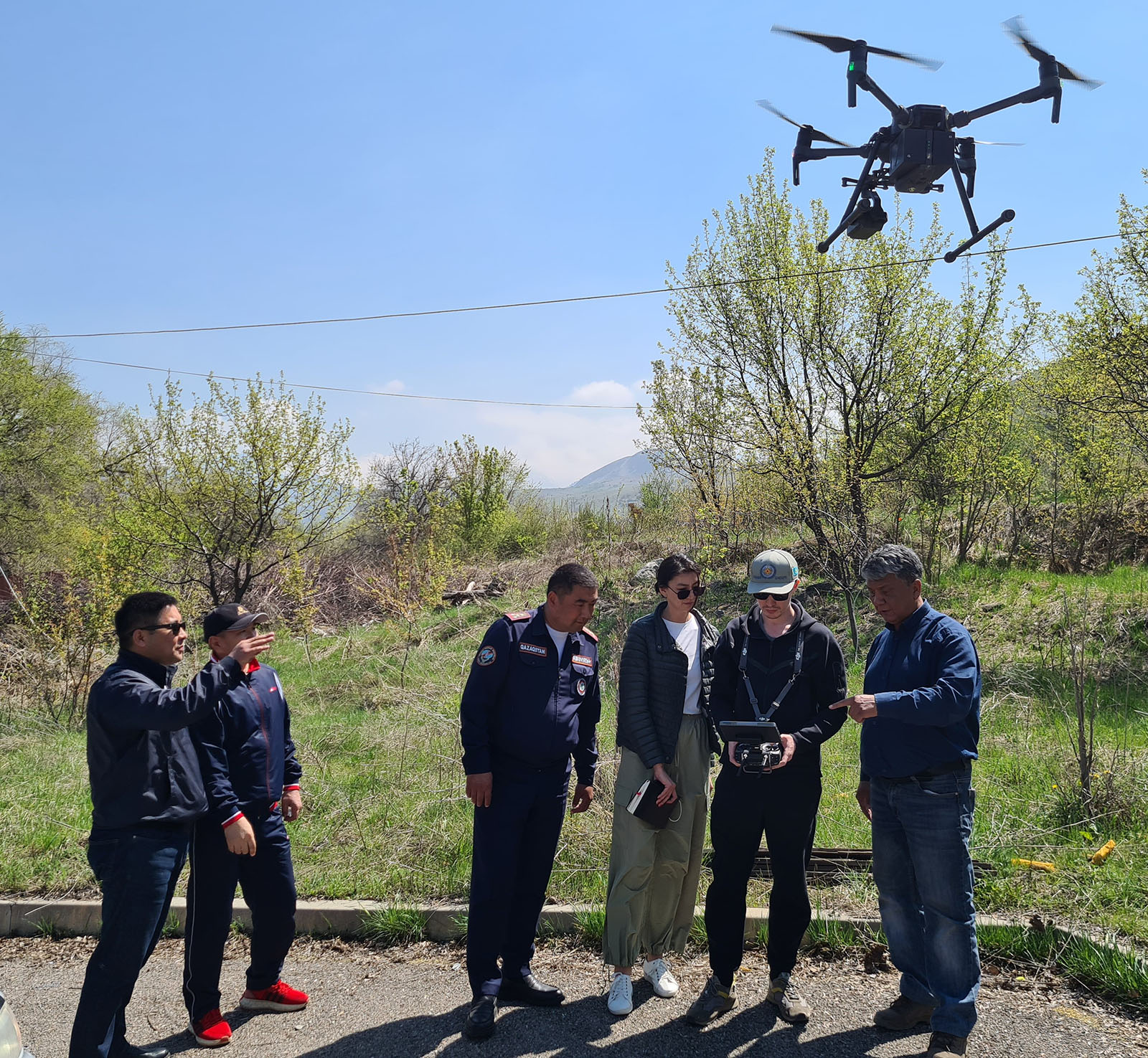 Based on the request of the State Institution "Kazselezashita", on April 26 of this year, the Center's specialists took part in a commission survey of the most landslide-prone areas in the basins of the Kotyrbulak, Besagash, Talgar, Esik, Turgen rivers of the central and eastern part of the Ile Alatau ridge using the Center's UAV.
The commission included leading specialists from Kazselazashita State Institution, Kazhydro LLP, Satbayev University, the Institute of Seismology, as well as the Department of Emergency Situations of the Almaty region.
The commission survey revealed the following factors that increase the risk of landslides:
intensive construction of houses and other buildings without taking into account the risk of landslide hazards;

trimming of mountain slopes for roads and engineering communications;

insufficiency or complete absence of systems of storm drains, storm discharges, surface water diversions in the territories of residential and summer cottages, roads.
Based on the results of the survey, an Inspection Report was drawn up with relevant recommendations.