The Center's officers took part in rescue operation in mountains using unmanned aerial vehicle
The Center's officers took part in rescue operation in mountains using unmanned aerial vehicle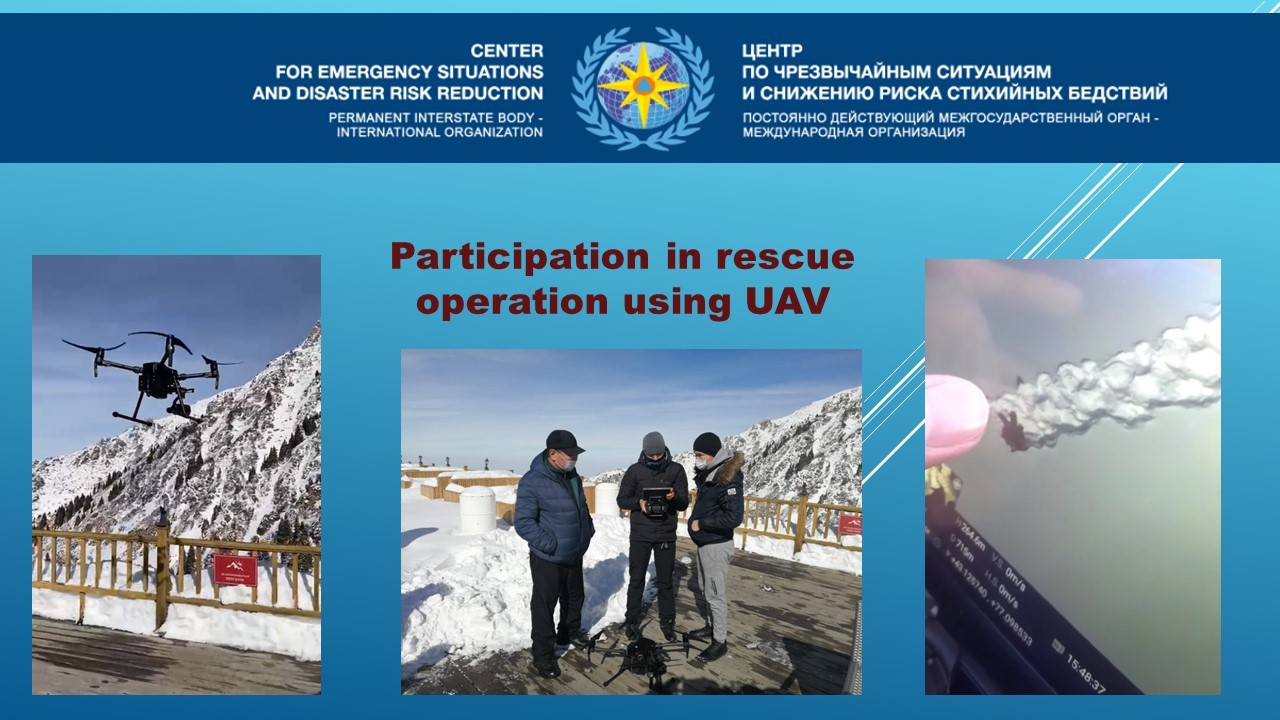 On 11, February 2021 at 15.20 the Crisis Center of the Department for Emergency Situations of Almaty city (DES) received message from civilian Unaibekov, born in 1981, that he ascended mount peak "Shymbulachka", then lost benchmark and is not able to descent himself. Thus, the sufferer did not share his location and stopped communicating.
Immediately, 5 rescue teams of DES were sent to the spot, including 2 canine teams, as well as rescuers of Shymbulak Resort.
Difficult weather conditions (heavy fog, strong wind, sleet) and lack of information about route of sufferer did not allow rescuers to conduct rescue operation effectively in the evening and at nighttime.
The Center's representatives consisting of Deputy Director Serik Aubakirov and IT specialist Askar Galymuly, with the assistance of specialist of AgroTechHub Timur Tamenov were involved in rescue operations using unmanned aerial vehicle (UAV) of the Center only after the weather become clear, in the morning 12 February 2021.
Just one hour after the rescue operation using UAV started, the specialists detected human trail, which allowed to determine rescue area and coordinate further actions of rescue teams.
Meanwhile, victim's trail broke off on steep slope and just at 14.30 the specialists found the victim and coordinated the descent of rescuers to him. Unfortunetely, Mr. Unaibekov A. was dead.
It should be mentioned that UAV worked out at altitude of 3300 meters without failures, and transmitted high-resolution videodata allowed to reduce risk for rescuers, worked in high avalanche risk area.
Totally, 70 officers and 12 engineering units of territorial divisions of MES RK were involved in rescue operation.
Appropriate capacity of the Center is achieved due to support of the UN Children's Fund (UNICEF) in Kazakhstan.