The Center strengthens cooperation with OSCE
The Center strengthens cooperation with OSCE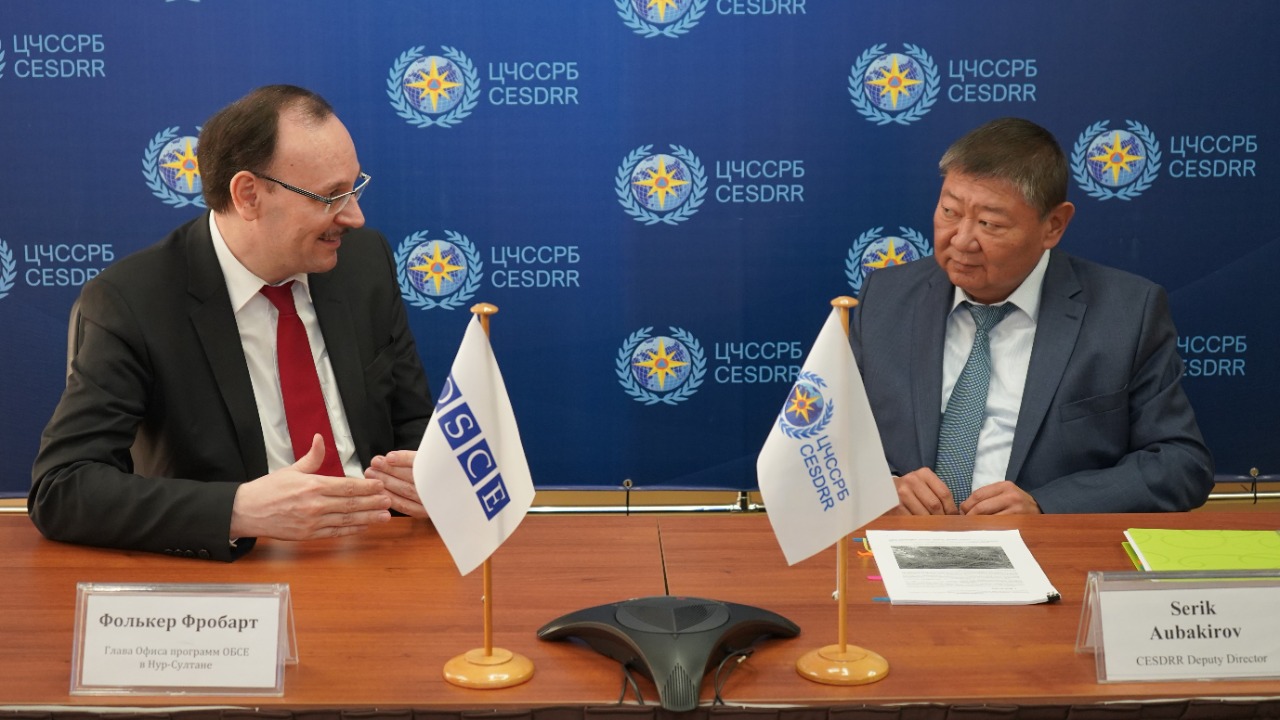 On September 19, The Head of the OSCE Program Office in Astana, Mr. Volker Frobarth visited the Center and met with the leadership of the Center. During the working meeting, Mr. Frobarth was briefly informed about the implemented work within the framework of the joint project of the OSCE and the Center.
Taking into account the results obtained during the implementation of the joint project, the prospects for further cooperation for 2023 were discussed.
In addition, the Center submitted 3 project proposals in the field of disaster risk reduction and adaptation to climate change for consideration by the leadership of the OSCE Office in Astana.