The Center strengthens cooperation with the European Commission's General Directorate for Civil Protection and Humanitarian Aid Operations
The Center strengthens cooperation with the European Commission's General Directorate for Civil Protection and Humanitarian Aid Operations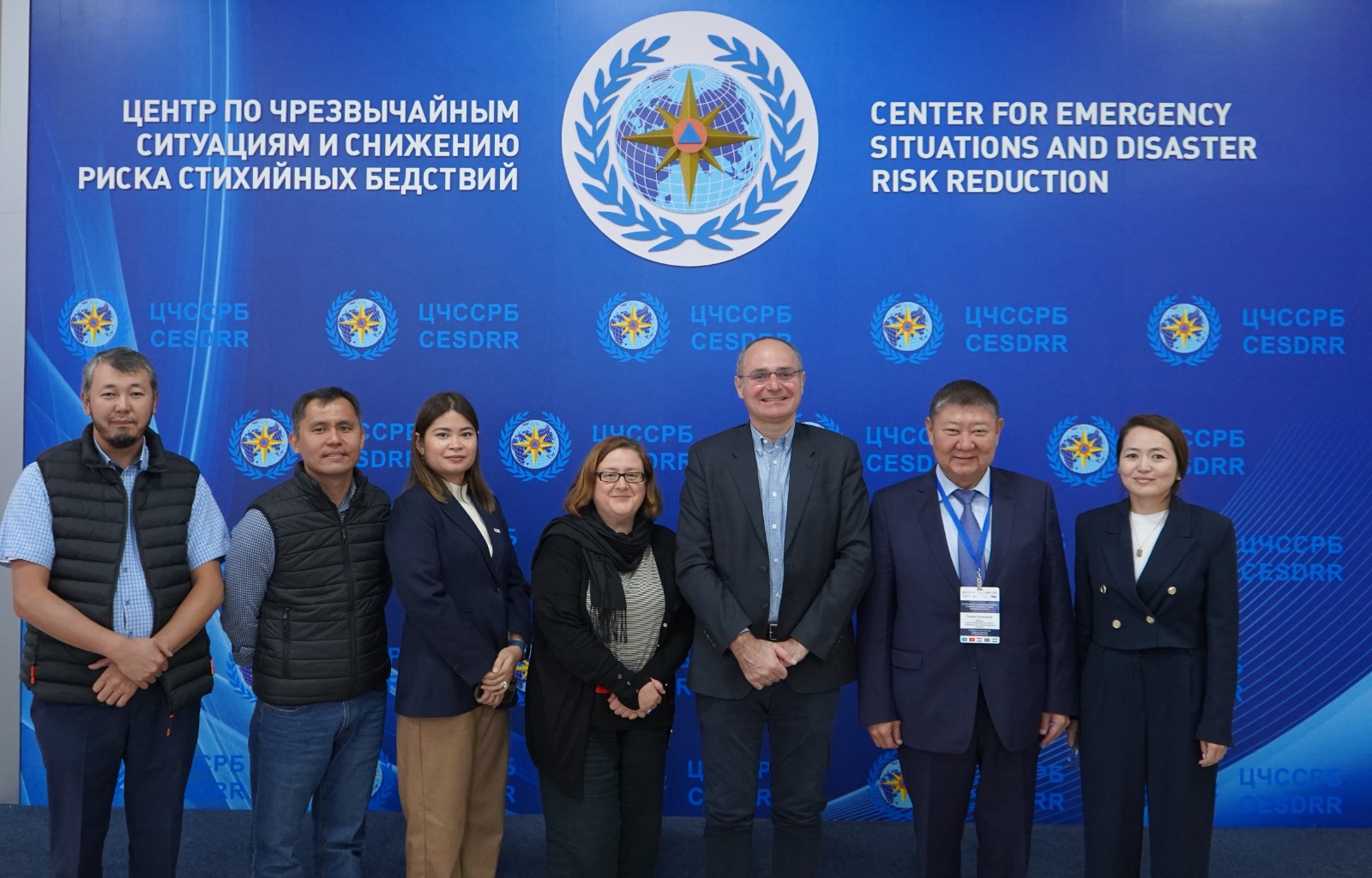 On September 27, 2023, the Center for Emergency Situations and Disaster Risk Reduction was visited by representatives of the European Commission's Directorate for Civil Protection and Humanitarian Aid Operations (DG ECHO) in Brussels and Bangkok, as well as by the delegation from the Regional Office of the International Federation of Red Cross and Red Crescent Societies for Central Asia.
During the working meeting, participants got acquainted with the Center's activities, its main tasks and opportunities for interacting and involving in the work of the Center.
The Director of the Center, Mr. Serik Aubakirov shared information on measures taken to improve the Regional Coordination Mechanism for emergency response, as well as to create a Central Asian Regional early warning system for emergency situations.
As well, the DG ECHO delegation was informed on the CESDRR's visit to the European Response Coordination Center in Brussels, during which the principles and methods of work of this center were studied to apply its best practices in the CESDRR in Almaty in case of coordinating the response to large-scale and cross-border emergency situations in Central Asia.
In addition, the Center submitted for consideration of the participants a project proposal on the establishment of a Regional Response Coordination Center in Central Asian countries for coordination and technical support of humanitarian operations on the basis of the CESDRR.
As a result of discussions, the exchange of views, the parties agreed to strengthen mutual collaboration and identifies areas for future joint work in disaster risk reduction and capacity building and the use of advanced information technologies, such as the EU Copernicus observation programme.