The Center took part in a workshop on loss and damage within the Santiago network
The Center took part in a workshop on loss and damage within the Santiago network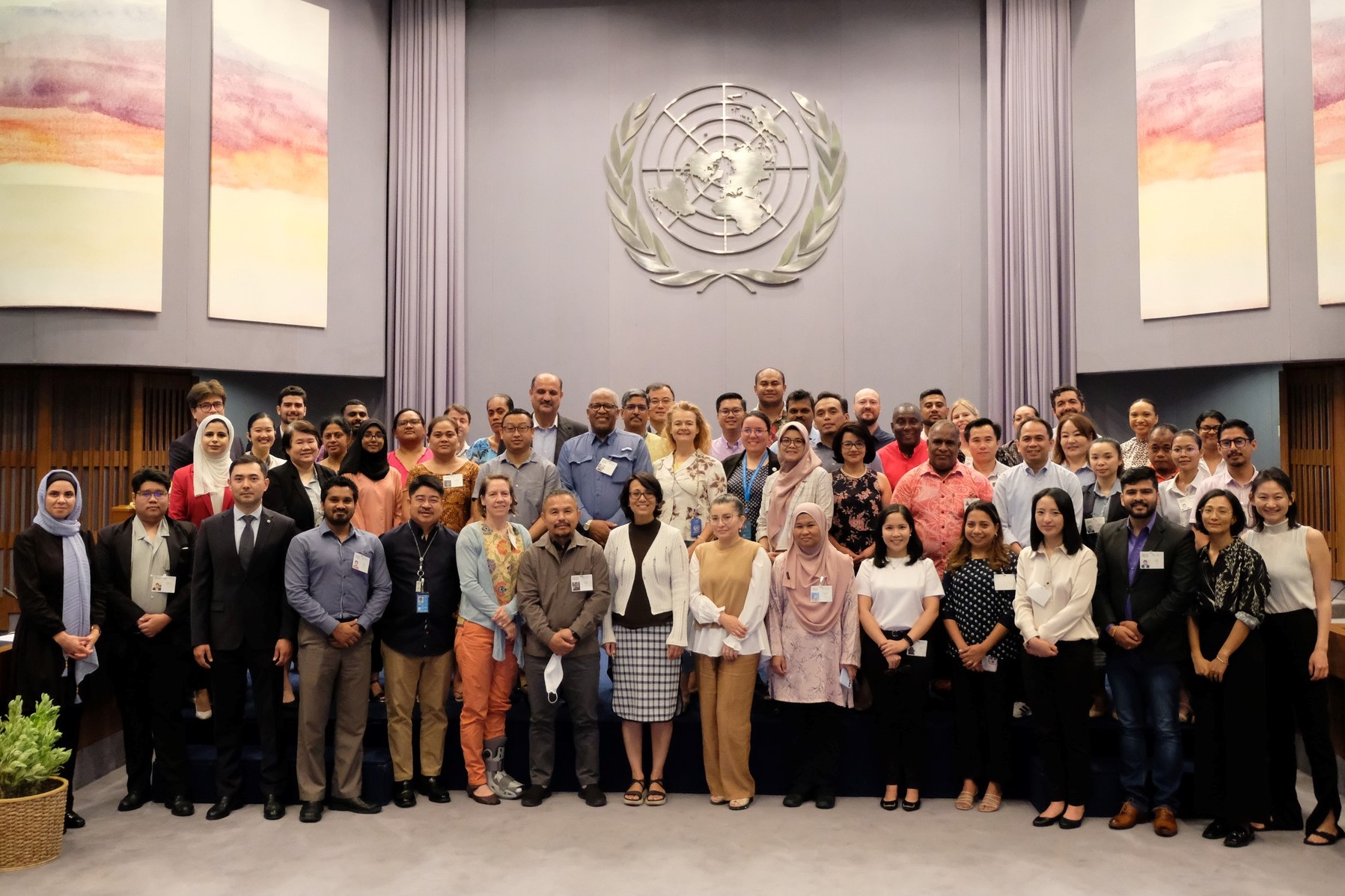 In the period from 19 to 21 June this year. Kazakh delegation consisting of the chief expert of the Center Ospanov B.M. and Leading Engineer of the Department of Short-Term Weather Forecasts of RSE "Kazhydromet" of the Ministry of Ecology, Geology and Natural Resources of the Republic of Kazakhstan Botaeva M.B. participated in the Regional Review Workshop on Loss and Damage within the Santiago Network for Asia and the Pacific, organized by the United Nations Economic and Social Commission for Asia and the Pacific (ESCAP) at the United Nations Conference Center in Bangkok (Thailand).
The seminar was attended by 47 representatives from 23 countries in Asia and the Pacific.
During the seminar, the main focus was on practical work in groups, during which the group members discussed the preventive measures taken by countries to protect territories and populations from various disasters caused by the negative impact of climate change.
In addition, the main purpose of the event was to determine the needs of the participating countries for technical assistance from the international community to implement measures to adapt to climate change.
The delegation of Kazakhstan identified problematic issues that require technical and financial assistance, namely, assistance in:
in the development of a unified methodology for assessing damage and losses from disasters, taking into account international experience;

in the establishment of a Regional Multiple Risk Early Warning System in Central Asia;

in increasing the network of automated meteorological, aerological stations in hard-to-reach places (forest, mountainous and desert areas);

in the creation of the National Automated Monitoring System, integrated with existing monitoring systems, including the space monitoring system;

in strengthening the capacity of specialists of interested bodies in the processing and use of Earth remote sensing data for operational activities;

in support of the national program for planting saxaul on the dry bottom of the Aral Sea.
The results of the workshop will be used to better identify and understand the main technical assistance needs of developing countries in the context of the Santiago Network.