The Center took part in the Asian Conference on Disaster Reduction 2023
The Center took part in the Asian Conference on Disaster Reduction 2023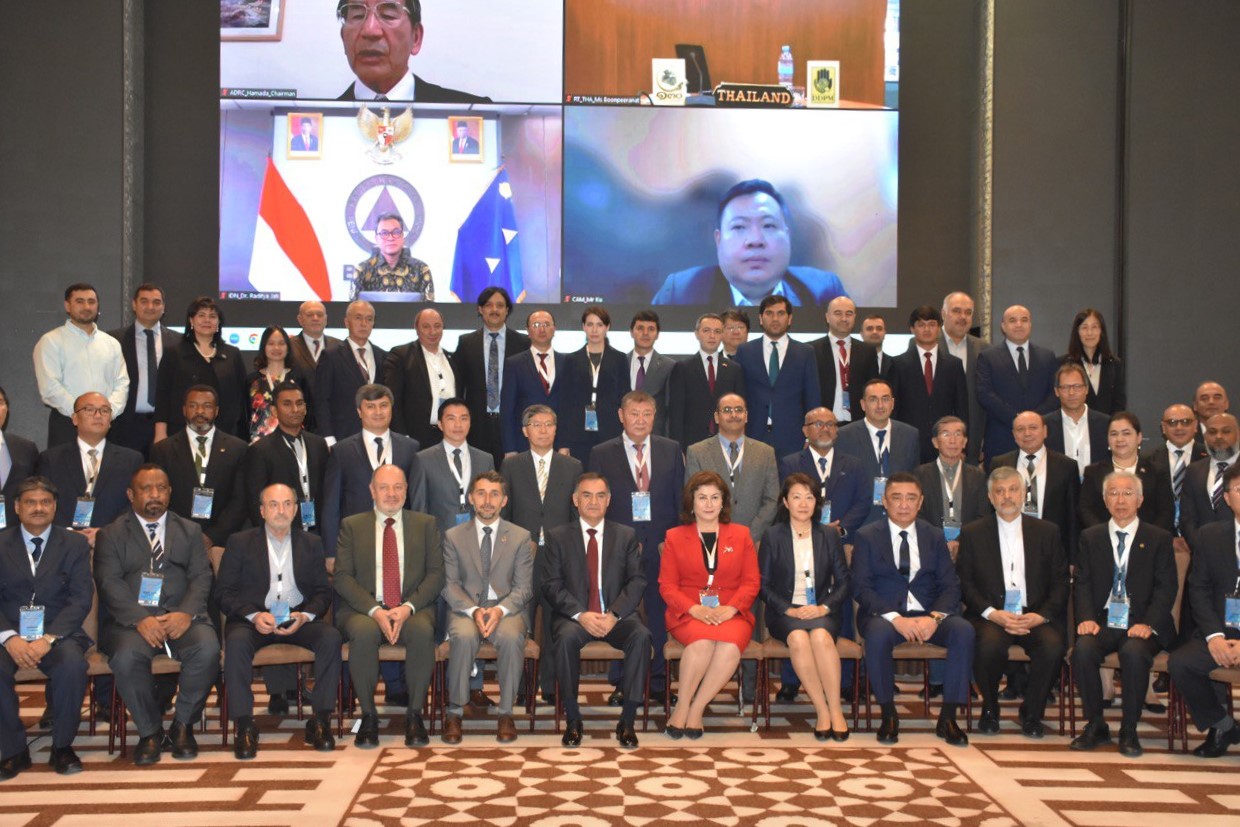 On October 20, 2023, the Center for Emergency Situations and Disaster Risk Reduction (the Center) took part in the Asian Conference on Disaster Reduction, which was held in Dushanbe within the framework of the implementation of the Sendai Framework for Disaster Risk Reduction 2015-2030.
The conference is organized by the Committee for Emergency Situations and Civil Defense under the Government of Tajikistan, the Government of Japan and the Asian Disaster Reduction Center (ADRC).
The conference was attended by representatives of ministries and emergency authorities of 30 Asian countries (Armenia, Bhutan, Malaysia, Maldives, Mongolia, Papua New Guinea, Philippines, Singapore, Sri Lanka, Tajikistan, Thailand, Turkey, Vietnam, Korea, Japan, etc.), representatives of diplomatic missions, donor organizations and UN agencies. A welcoming speech was made by the Deputy Prime Minister of Tajikistan, Ms. Sattoriyon, as well as the Special Representative of the UN Secretary-General for Disaster Risk Reduction, Ms. Mami Mizutori in an online format.
During the conference, participants got acquainted with the contribution of the Center in interaction with the countries of Central Asia in strengthening efforts to prevent transboundary disasters with the application of digital innovative technologies. It should be noted that many countries in Southeast Asia have an automated system for monitoring and forecasting emergency situations.
During the conference, special attention was paid to issues of cooperation in disaster risk reduction. In particular, the participants discussed the progress of implementation of the Sendai Framework in the member countries of the Asian Disaster Reduction Center.
The event found ways to address recurring large-scale disasters on land and increasing disasters related to the climate crisis in Asia from a perspective that promotes digital transformation (DX).
The participation of a wide range of stakeholders in the conference contributed to the development of constructive dialogue, the exchange of information and experience, and the strengthening of regional cooperation.
During the event, representatives of foreign countries became interested in the activities of the Center and expressed their willingness to cooperate more closely with the Center.
As a result of the event, the Conference Summary was adopted, which noted the initiative of the Center for creating interactive maps and digital safety data sheets to improve regional climate resilience, as well as creating a regional atlas of transboundary natural and man-made hazards.