The Center took part in the meeting of Consultative Commission of Central Asian Institute for Applied Geosciences
The Center took part in the meeting of Consultative Commission of Central Asian Institute for Applied Geosciences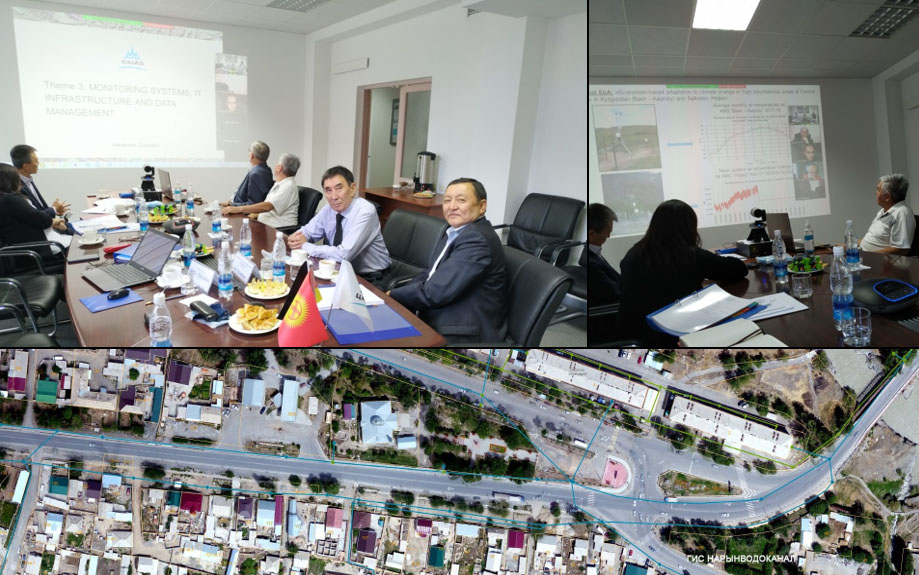 The Central Asian Institute for Applied Geosciences was established in 2002 by the Government of the Kyrgyz Republic and the German Research Centre for Geosciences.
The Central Asian Institute of Applied Geosciences will carry out multi-discipli­nary research on societal relevant problems like Natural Disaster Risk Reduction, Water Management and Adaption to Climate Change in Central Asia and thereby provide scientifically sound support to decision makers and the Central Asian so­cieties.
Subject of research are basically the processes in System Earth which are af­fecting the habitat of human society in Central Asia. CAIAG has defined priority areas of research which have to be tackled in a long-term perspective, which need an advanced scientific monitoring infrastructure, which are based on a bor­der-crossing international cooperation and include a strong component of capac­ity development.
On 25 September 2020 in Bishkek, the regular meeting of the Consultative Commission of Central Asian Institute for Applied Geosciences has been conducted.
During the meeting, the heads and specialists of CAIAG provided to the members of Consultative Commission the further outcomes of researches and activities for 2019/2020:
hazardous geological processes and its development in Central Asian region;

temporary and spatial hydrological modes of rivers and glaciers and its dynamics;

geological monitoring and scientific services on operation, maintenance and processing of data and data management of monitoring network;

capacity building, training courses, education and public communication.
As a result, of the meeting of Consultative Commission the proposals had been developed and decisions had been taken, aimed on further enhance of effectiveness of Institute activity in 2021.