The Center took part in the Second High-Level Dialogue on Climate Change and Resilience in the Central Asia Region
The Center took part in the Second High-Level Dialogue on Climate Change and Resilience in the Central Asia Region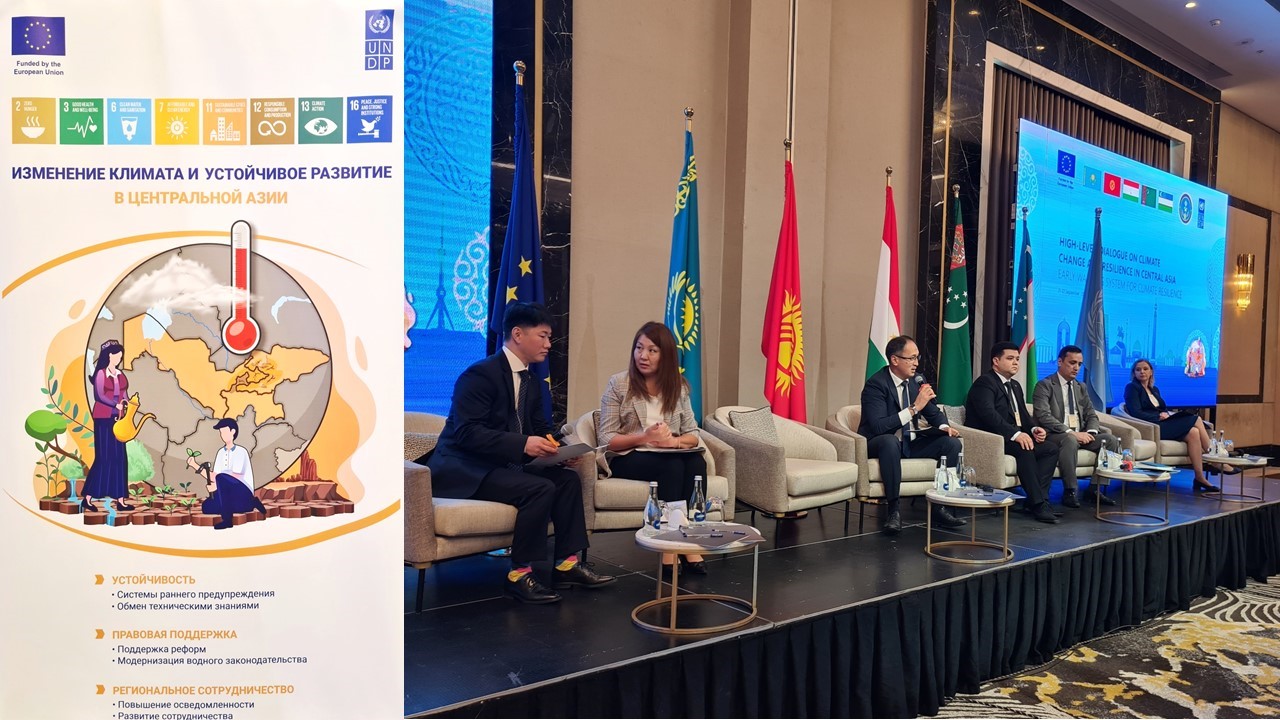 During the period from September 21 to 22, 2023, the delegation of the Center, consisting of Director S. Aubakirov and senior expert B. Ospanov took part in the Second High-Level Dialogue on Climate Change and Resilience in the Central Asian Region on the topic: "Early warning systems for climate change resilience", organized by the UN Development Program in Kyrgyzstan, with the support of the UNDP Istanbul Regional Center within the framework of the EU-funded project "Climate Change and Resilience in Central Asia".
The event was attended by heads and representatives of emergency authorities, hydrometeorological services, environmental and hydrological organizations of Central Asian countries, as well as international organizations and development partners.
The high-level conference provided an opportunity for stakeholders to discuss existing issues and establish cooperation in addressing pressing environmental issues facing the region. In addition, during the conference, representatives of Central Asian countries and international experts informed about available innovative solutions and best practices related to climate change resilience and early warning systems, and also demonstrated successful examples of adaptation that have been implemented in Central Asia and other subregions facing with climate change issues.
During the conference, the Director of the Center, Mr. S. Aubakirov gave an interview to the Khabar 24 TV channel, in which he noted that the Central Asian region unites countries with common natural conditions, the consequences of climate change and transboundary threats, so the most pressing issue is the adoption of comprehensive, synchronized measures to adapt to climate change and reduce disaster risk . An effective tool for achieving these goals can be the implementation of the initiative to create a Regional Early Warning System and mutual information about the threat and occurrence of transboundary emergencies, supported by all heads of emergency authorities of the Central Asian countries.