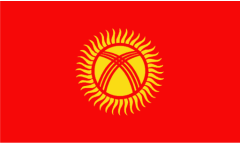 The Kyrgyz Republic is a sovereign, democratic, legal, secular, unitary, social state.
Date of independence - August 31, 1991. Capital – Bishkek. Languages: the state language is Kyrgyz, the official language is Russian. Currency – Kyrgyz Som.The President is the head of state. The President represents the unity of the people and the government.
Jogorku Kenesh – Parliament of the Kyrgyz Republic – is the supreme representative body exercising legislative power and control functions within their authorities.
Executive power in the Kyrgyz Republic is represented by the Government, its subordinate ministries, state committees, administrative departments and local state administrations.
Kyrgyzstan consists of 7 administrative-territorial units – provinces and 2 cities of national significance. The territory of 199.9 thousand km 2 . Population – 6, 5 million people.