The management of the Center has made a mournful visit to the Consulate General of the Republic of Türkiye in Almaty
The management of the Center has made a mournful visit to the Consulate General of the Republic of Türkiye in Almaty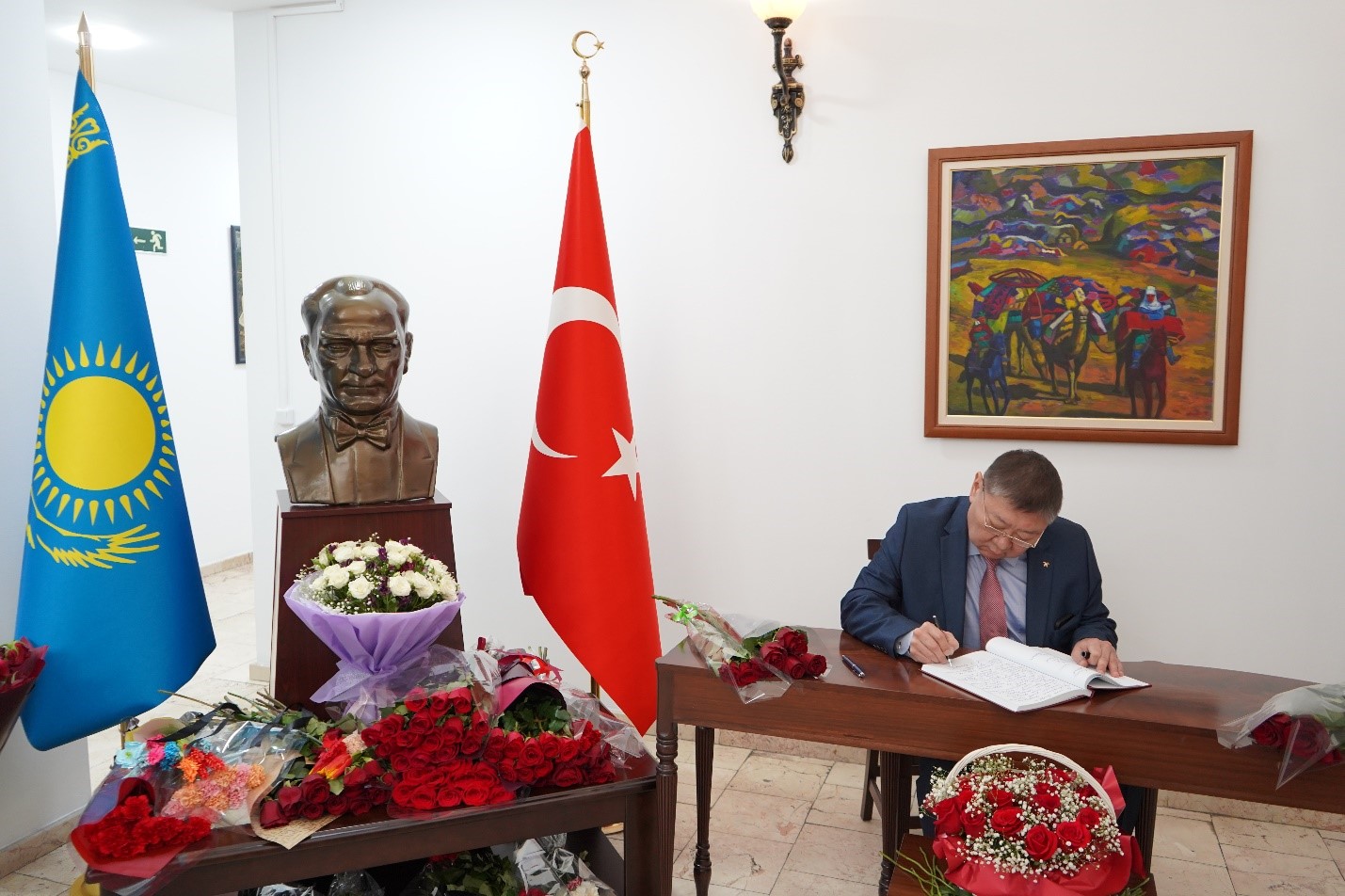 On 10 February 2023 the Acting Director of the Center Mr. S. Aubakirov was received by the Consul General of the Republic of Türkiye Mr. Ali Riza Akinci.
On behalf of the Center Staff Mr. Serik Aubakirov expressed deepest condolences because of many thousands of victims of the earthquakes, occurred in Türkiye.
It was noted that the scale of losses and damages shocked all of humanity!
The appropriate note was made in a Book of condolences.
In conclusion, the Consul expressed gratitude gratitude to the President of the Republic of Kazakhstan Tokaev K.K. for the support and assistance provided. He also said that he knows that at this moment more than 100 rescuers are working in the province of Gaziantep and the city of Hatay, for which he is grateful to the Minister for Emergency Situations of Kazakhstan.