The Regional Training on implementation on the Sendai Framework monitoring for the representatives of Central Asian countries held
The Regional Training on implementation on the Sendai Framework monitoring for the representatives of Central Asian countries held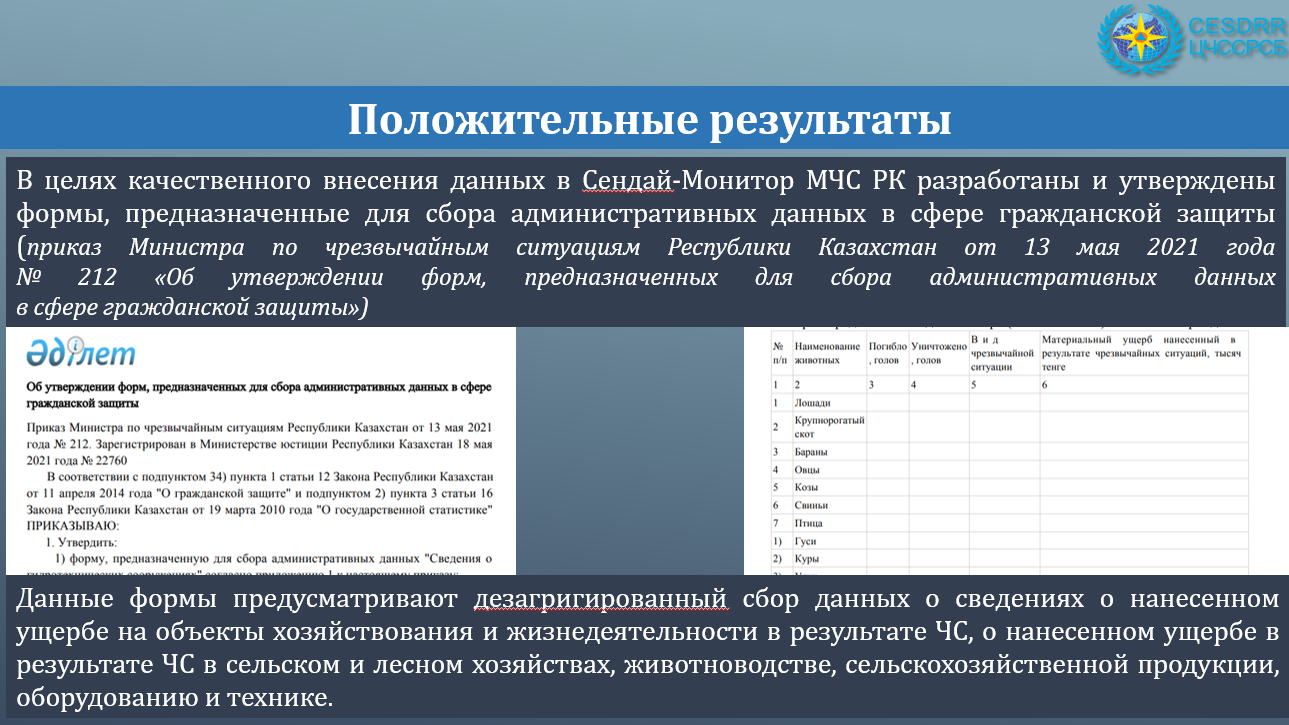 The Center for Emergency Situations and Disaster Risk Reduction jointly with the United Nations Office for Disaster Risk Reduction in order to foster the achievement of Global Targets, specified by Sendai Framework for Disaster Risk Reduction 2015-2030 and within the frame of the Project "Strengthening regional cooperation and facilitation of Sendai Framework implementation in Central Asia" on 5 October 2022 has conducted a training on Sendai Framework monitoring for national and technical focal points of the Sendai Framework for DRR in Central Asian countries.
The event was held within the frame of the Expert's working group meeting of the Regional Forum-Meeting of the Heads of Emergency Authorities of Central Asian countries in Dushanbe, Tajikistan.
The training was organized and held by the CESDRR officers, who participated a Training of trainers for CESDRR staff on the implementation monitoring system of the Sendai Framework for DRR in April 2020.
The training program consisted of the following issues:
Reporting on targets "A-D".

Reporting on targets "E-G".

Disaster damage and loss assessment system.
In addition, the training summed up the results of the implementation of the monitoring system of Sendai Framework for DRR for the period from 2019 to 2021, achieved outcomes were highlighted, as well as measures taken to improve reporting approaches of the Sendai Framework for DRR were highly appreciated.
So, for example, in order to improve the implementation of the Sendai-Monitor, the Ministry for Emergency Situations of the Republic of Kazakhstan developed and adopted new forms intended for collecting data in the field of DRR.
These forms provide for the disaggregated collection of data on damage to economic and life facilities from disasters, on losses in agriculture and forestry, livestock, agricultural products, equipment and machinery.
The participants of the training asked a number of questions regarding the interpretation of some terminologies in the field of DRR, innovations in reporting in the monitoring system of the Sendai Framework, and the methodology for filling them out.
Overall, the participants noted the effectiveness of separate training for Central Asian countries and need in further course of activities via videoconference.