The tenth meeting of the Council of the Center for Emergency Situations and Disaster Risk Reduction
The tenth meeting of the Council of the Center for Emergency Situations and Disaster Risk Reduction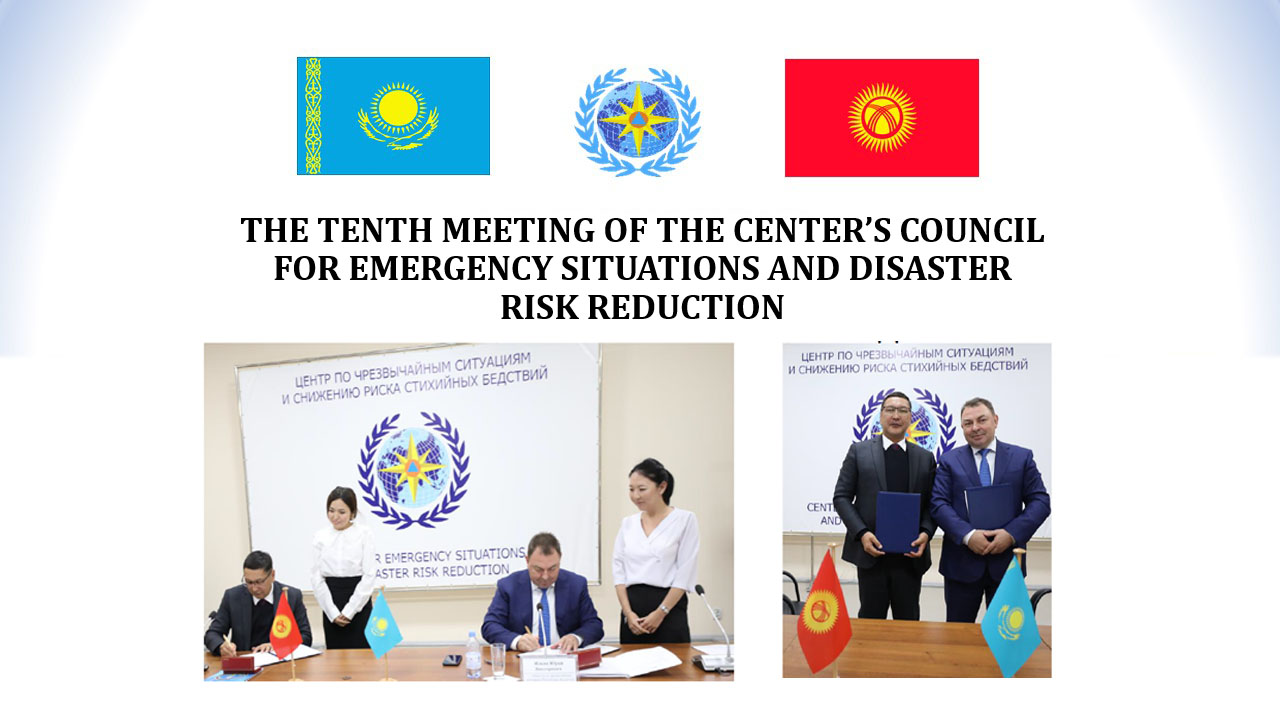 On October 8, 2021, the tenth meeting of the Center's Council was held at the Center for Emergency Situations and Disaster Risk Reduction, chaired by the Kazakh side.
The tenth meeting was attended by the Minister for Emergency Situations of the Republic of Kazakhstan Yuriy Ilin and the Minister of Emergency Situations of the Kyrgyz Republic Boobek Azhikeyev.
More than 20 international organizations involved in disaster risk reduction in Central Asia in cooperation with the Center, such as UNDRR, UNICEF, UNESCO, OSCE, World Bank, UNDP, ICDO and many others were connected online.
At the meeting, the Council members were presented with the results of the Center's activity in 2021 and priority areas for 2022.
Within the framework of the meeting, international organizations provided information on the implementation of joint projects with the Center in the field of civil protection, adaptation to climate change and emergencies in the countries of Central Asia. In their speeches, all partners highly appreciated the ongoing joint work with the Center, and expressed their firm commitment to usefulness of further work in Central Asia through the Center's platform.
The participants of the meeting were greatly interested in the pilot project on the integration of early warning systems for earthquakes of the Republic of Kazakhstan and the Kyrgyz Republic, initiated by the Center this year.
In turn, the Heads of emergency authorities noted this direction as one of the priorities and instructed to intensify the efforts of the parties to integrate early warning systems in case of earthquakes and other possible emergencies, as well as to make more effective use of the Center's potential in the practical implementation of international programs and projects in disaster risk reduction, strengthening preparedness for emergency response and humanitarian assistance.