Capacity building of the non-governmental sector of the Republic of Kazakhstan for disaster response preparedness , taking into account the core commitments to children
Capacity building of the non-governmental sector of the Republic of Kazakhstan for disaster response preparedness , taking into account the core commitments to children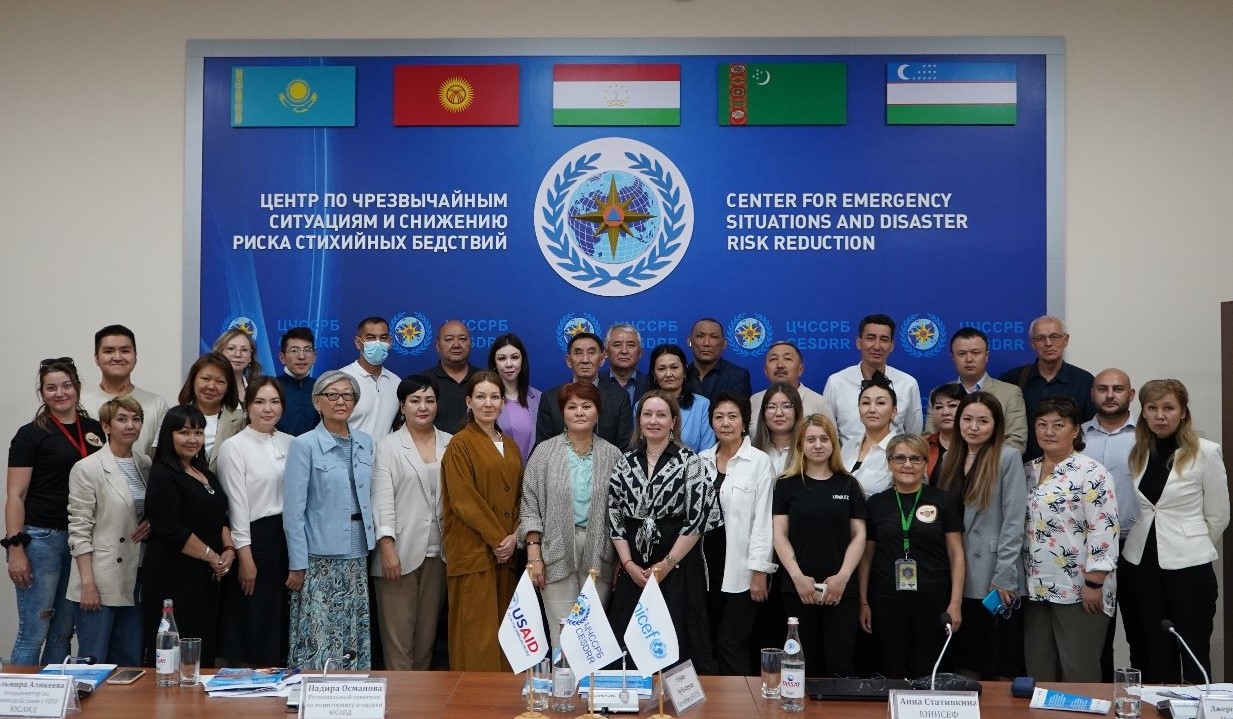 On May 30-31 in Almaty, on the basis of the Center, within the UNICEF project with the support of the USAID Bureau for Humanitarian Aid, the Center conducted a two-day training.
The training was held in a hybrid format. The training was attended by representatives of public associations, social funds, the Department of Employment and Social Programs, volunteers, international organizations.
In total more than 50 people took part in the training.
The participants of the training were presented with:
1. International standards and principles of the Core Commitments for Children in Humanitarian Action.
2. Review of tools for rapid assessment of the population needs affected by emergencies and tools for monitoring and assessing the situation after the provision of assistance to the population.
3. Algorithm of actions for employees involved in social services to respond and provide assistance to children, women and families in case of emergencies.
4. Tools for developing emergency preparedness and response plans with a focus on core commitments to children in the case of humanitarian actions at the global and regional levels.
5. Water supply, sanitation and hygiene in an emergency.
6. Actions of the population and officials in case of emergencies. Interaction of emergency services in emergency situations.
7. Basic concepts of accountability to the affected population.
8. Importance of food security and nutrition in emergency situations.
9. Access to education for children and youth affected by crises.
10. Minimum standards in medical care for children during emergencies.
11. Minimum safety standards for children during emergencies.
12. Prevention and response to sexual abuse against children and other vulnerable groups in emergency situations.
The training was held in an interactive form, which made it possible to listen to and take into account the opinions, recommendations and needs of the training participants.
At the end of the training, group practical exercises were held, which made it possible to involve the training participants in the scenario of providing humanitarian activities in emergencies.
This training will strengthen the capacity of the non-governmental sector of the Republic of Kazakhstan in Core Commitments to Children, coordination of actions in emergencies and planning the provision of services in emergencies.