National Red Crescent Societies of Central Asian countries share the results of the implementation UNDRR project "Strengthening the resilience of vulnerable communities through community-based disaster risk reduction measures in Central Asia"
National Red Crescent Societies of Central Asian countries share the results of the implementation UNDRR project "Strengthening the resilience of vulnerable communities through community-based disaster risk reduction measures in Central Asia"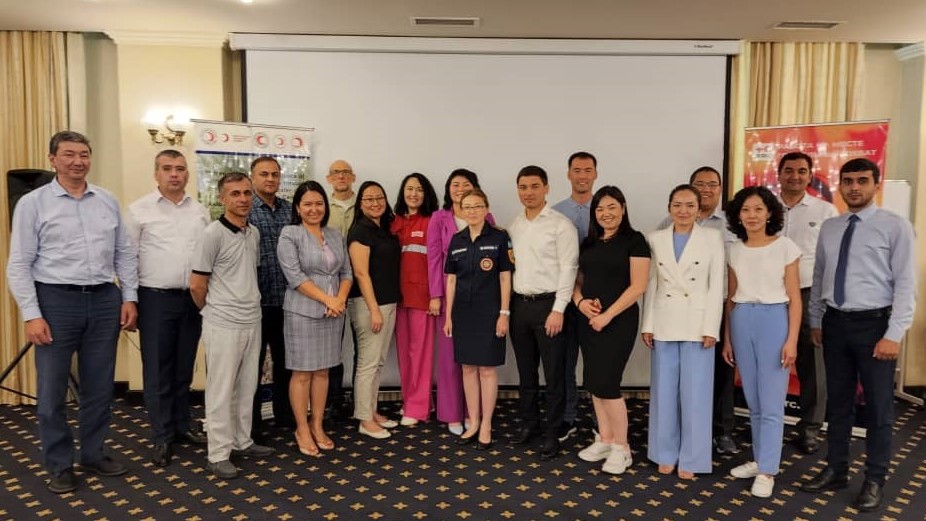 On July 13-14, 2022, in Almaty, the IFRC's Central Asia Country Cluster Delegation organized and held a workshop for the national Red Crescent Societies of Central Asian countries as part of the UNDRR project "Strengthening the resilience of vulnerable communities through community-based disaster risk reduction measures in Central Asia".
During the workshop 5 National Red Crescent Societies, including Turkmenistan, presented their achievements, lessons learned and challenges over the two-year period of this project.
In her opening speech, Seval Güzelkılınç, Head of the IFRC office in Central Asia, noted the role of the Center in ensuring the coordination of capacity and resources of government and international organizations in disaster risk reduction in Central Asia.
Within the framework of the workshop, Disaster Preparedness Mechanisms and measures to mitigate the consequences (structural and non-structural) existing and operating at the community level were presented.