Personnel of the Committee for Emergency Situations and Civil Defense and other state institutions of the Republic of Tajikistan enhanced knowledge on mainstreaming disaster risk management
Personnel of the Committee for Emergency Situations and Civil Defense and other state institutions of the Republic of Tajikistan enhanced knowledge on mainstreaming disaster risk management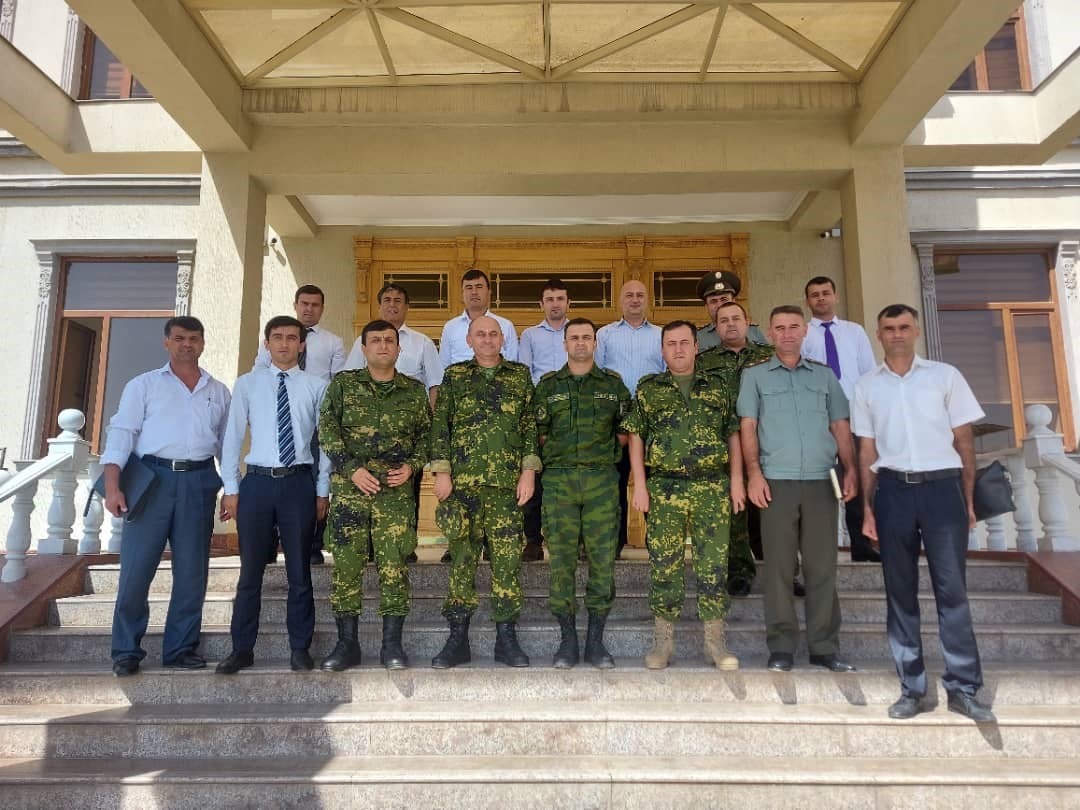 The experts from CESDRR (the Center) delivered two trainings during the period from 19 to 20 of August and from 24 to 26 of August, 2021 for the personal of the state institutions. These training sessions are continuation of a series of trainings for specialists of the state institutions working in the area of disaster risk reduction.
Key objectives of the training:
Learn about the disaster risk financing instruments.

Introduce resource mobilization strategies and Disaster Risk Financing and Insurance (DRFI) facilities in the GoRT.

Explore applicable global funding facilities, e.g., the Green Climate Fund (GCF), Global Environmental Facility, Global Facility of Disaster Reduction and Recovery (GFDRR), Global Development Fund (GDF), Adaptation Fund (AF), and others in the context of Tajikistan.

Expand participant's understanding of the participatory MEAL in disaster risk management (DRM)

increasing knowledge on the implementation of programs, projects and activities on disaster risk management and adaptation to climate change.
Total 36 representatives from Committee on Emergency Situations and Civil Defense (CoES and CD) under the Government of the Republic of Tajikistan and Emergency Departments of other state ministries and institutions participated in the training.
On August 19 and 20, 2021, the training course on financing disaster risk management was presented to the participants, where they reviewed disaster risk financing instruments, learned about the needs for resource mobilization strategies, financing mechanisms, disaster risk insurance and were provided with an overview of the global financing mechanisms for DRM.
During the period from 24 to 26 August 2021, a training course on joint monitoring, assessment and training in the field of disaster risk management was conducted.
During the training, participants reviewed and discussed the concepts of disaster risk reduction, structure, approaches and methods of joint monitoring, evaluation and learning in the field of disaster risk management.
All modules were presented online, through live broadcast and pre-recorded material of an interactive nature.
These trainings will enhance the participants' knowledge about the main global financing mechanisms; expand the understanding of the process of joint monitoring, evaluation and learning in the field of disaster risk management.
As part of the ongoing partnership agreement, the CESDRR jointly with ADPC are planning to deliver series of the trainings in September.
The National Disaster Risk Management Project is implemented by international consulting company EPTISA and managed by the Project Implementation Unit of the CoES and CD with support of the Asian Development Bank (ADB).