The Center held a training on preparedness to response to emergency situations taking into account the commitment to children
The Center held a training on preparedness to response to emergency situations taking into account the commitment to children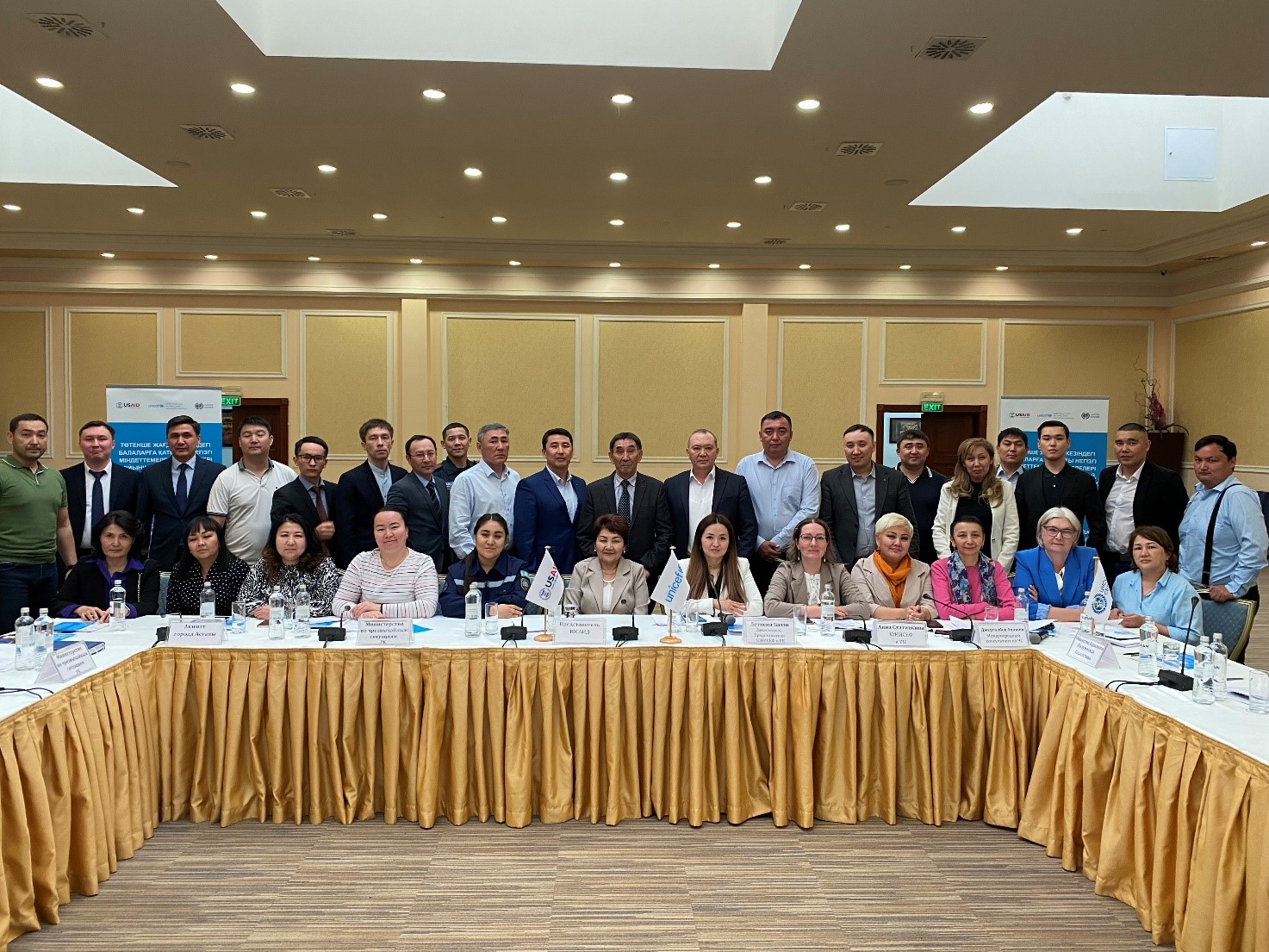 Within the framework of the UNICEF project with the support of the Bureau for Humanitarian Aid USAID, the Center conducted a two-day training on May 17-18 in Astana.
The training was held in a hybrid format. The training was attended by representatives of the Ministry of Emergency Situations, the Ministry of Internal Affairs, the Ministry of Health, the Ministry of Finance, the Ministry of Science and Higher Education, the Ministry of Labor and Social Protection, the Ministry of Information and Social Development, the Gumilev Eurasian University, the faculty of the NARKHOZ Institute, representatives of UNICEF, USAID.
The total number of participants in the training was more than 60 people.
The participants of the training were presented with:
1. International standards and principles of the Core Commitments for Children Commitments in Humanitarian Action.
2. Review of tools for rapid assessment of the needs of the population affected by emergencies and tools for monitoring and assessing the situation after the provision of assistance to the population.
3. Algorithm of actions for employees working in the field of social services to respond and provide assistance to children, women and families in emergencies.
4. Tools for the development of emergency preparedness and liquidation plans with a focus on Core Commitments for Children in Humanitarian Action, at the global and regional levels.
5. The order of the types and volume of medical care to the population at.
6. Issues of water supply, sanitation and hygiene in an emergency.
7. Actions of the population and officials in case of emergencies. Interaction of emergency services in emergency situations.
8. Basic concepts of accountability to the affected population.
9. Importance of food security and nutrition in emergency situations.
10. Access to education for children and youth affected by crises.
At the end of the training, group practical exercises were held, which made it possible to involve state bodies in the simulated processes of humanitarian activity in emergencies.
The training provided will strengthen the capacity of representatives of national and local government authorities on the Core Commitments for Children in Humanitarian Action, in line with their sectoral mandate, in order to improve coordination of actions in emergency situations and planning the delivery of emergency services, including the use of developed or updated tools for assessing and monitoring needs and principles of protection against sexual exploitation and abuse.