The Center started the implementation of the project on the capacity-building of rescue divers of MES of Kazakhstan
The Center started the implementation of the project on the capacity-building of rescue divers of MES of Kazakhstan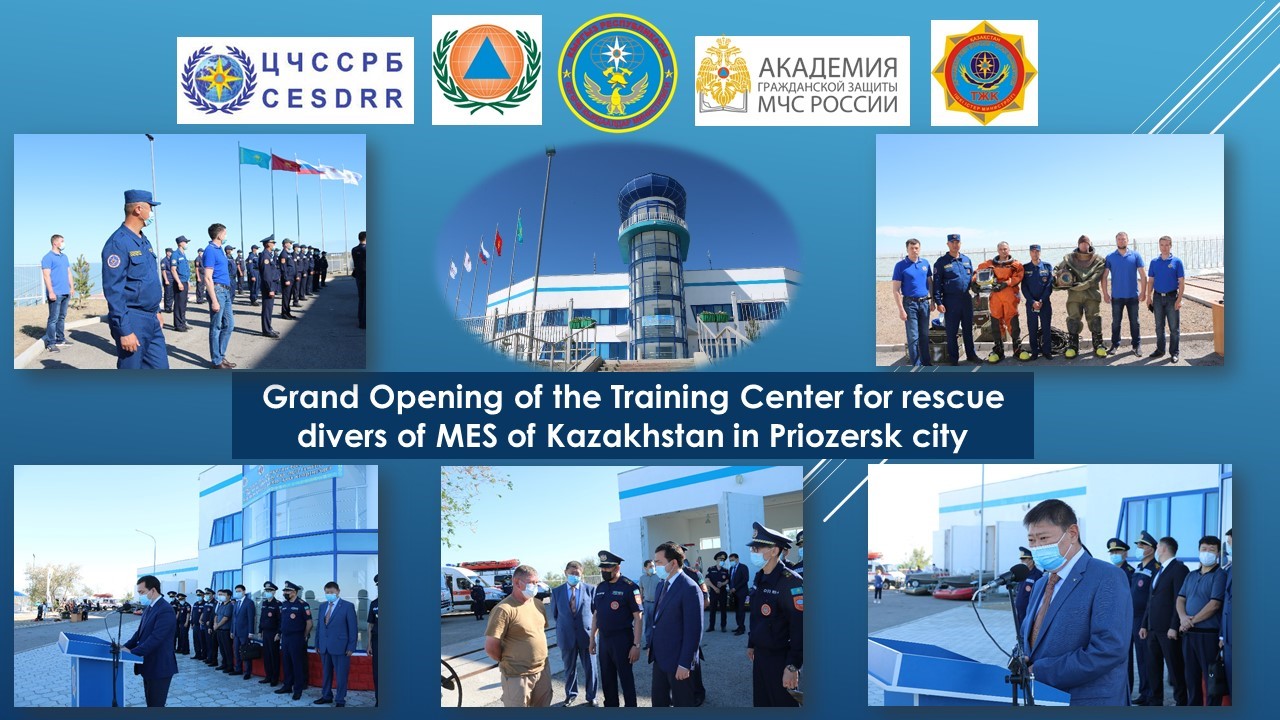 On 24 May 2021 a grand opening of the Training Center for rescue divers of MES of Kazakhstan took place in Priozersk city with participation of the Mayor of Karagandy region Zh. Kassymbek, First Vice-Minister for Emergency Situations of Kazakhstan I. Kulshimbayev and Deputy Director of the Center S. Aubakirov.
Moreover, the leadership of MES RK and Center has launched the two-week advanced-training for rescue divers of MES RK, organized by the Center with technical and financial support of the International Civil Defence Organization (ICDO).
The experienced trainers from the Civil Defence Academy of MES of Russia and MES of the Kyrgyz Republic were invited and took part as trainers in advanced training on the basis of the Training Center for rescue divers in Priozersk city of Karagandy region, on lake Balkhash.
Based on the results of training course the rescue divers of Kazakhstan will receive certificates and qualification documents for divers of 1-2 groups, and most importantly, part of them will be allowed to train their colleagues-divers as master-trainers.
In addition, within the frame of the project of the Center and ICDO, it is planned to revise and improve current training programs of rescue divers, develop and introduce common training standards of rescue divers of Central Asia for practical use.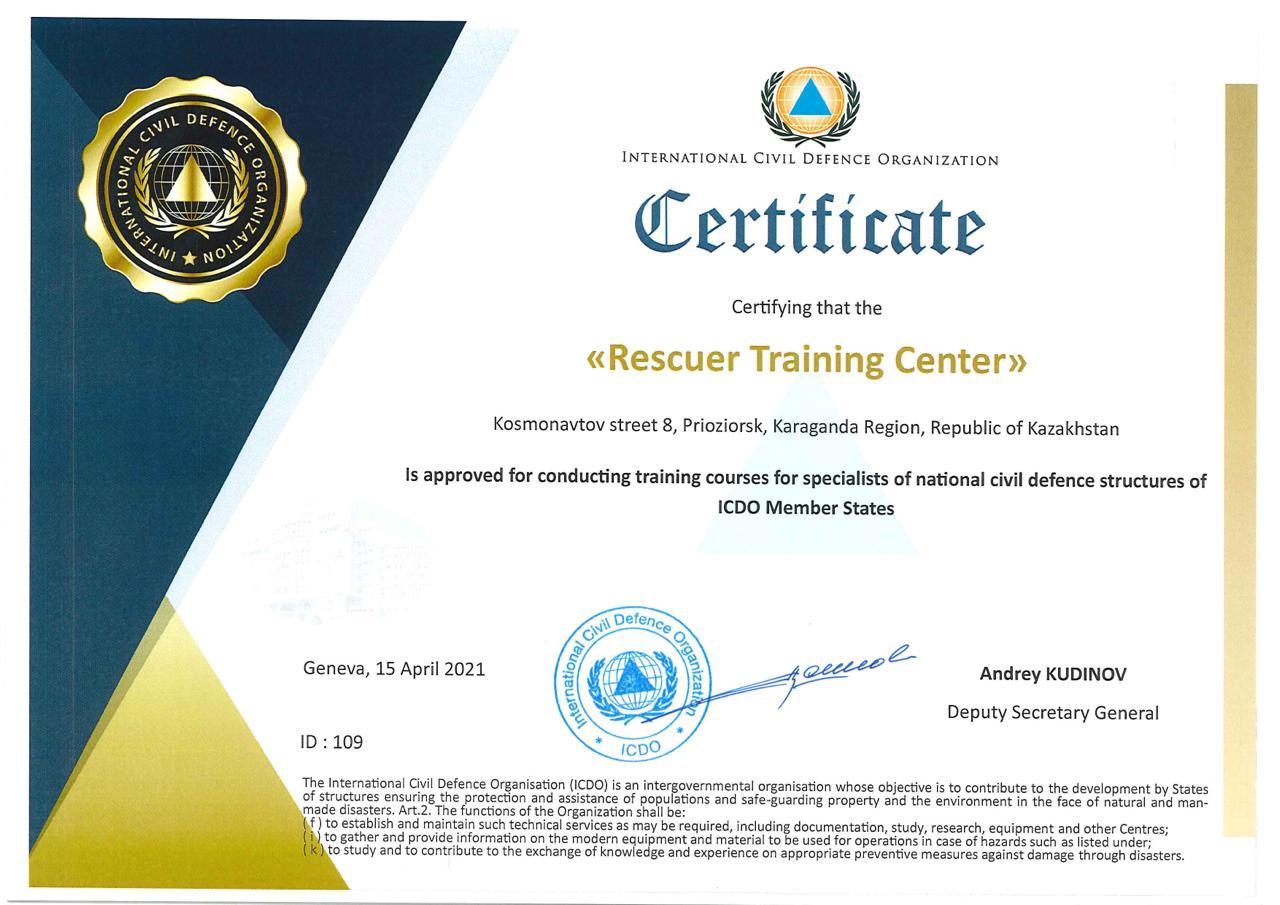 Certification by ICDO of the Training Center for rescue divers of MES RK in Priozersk city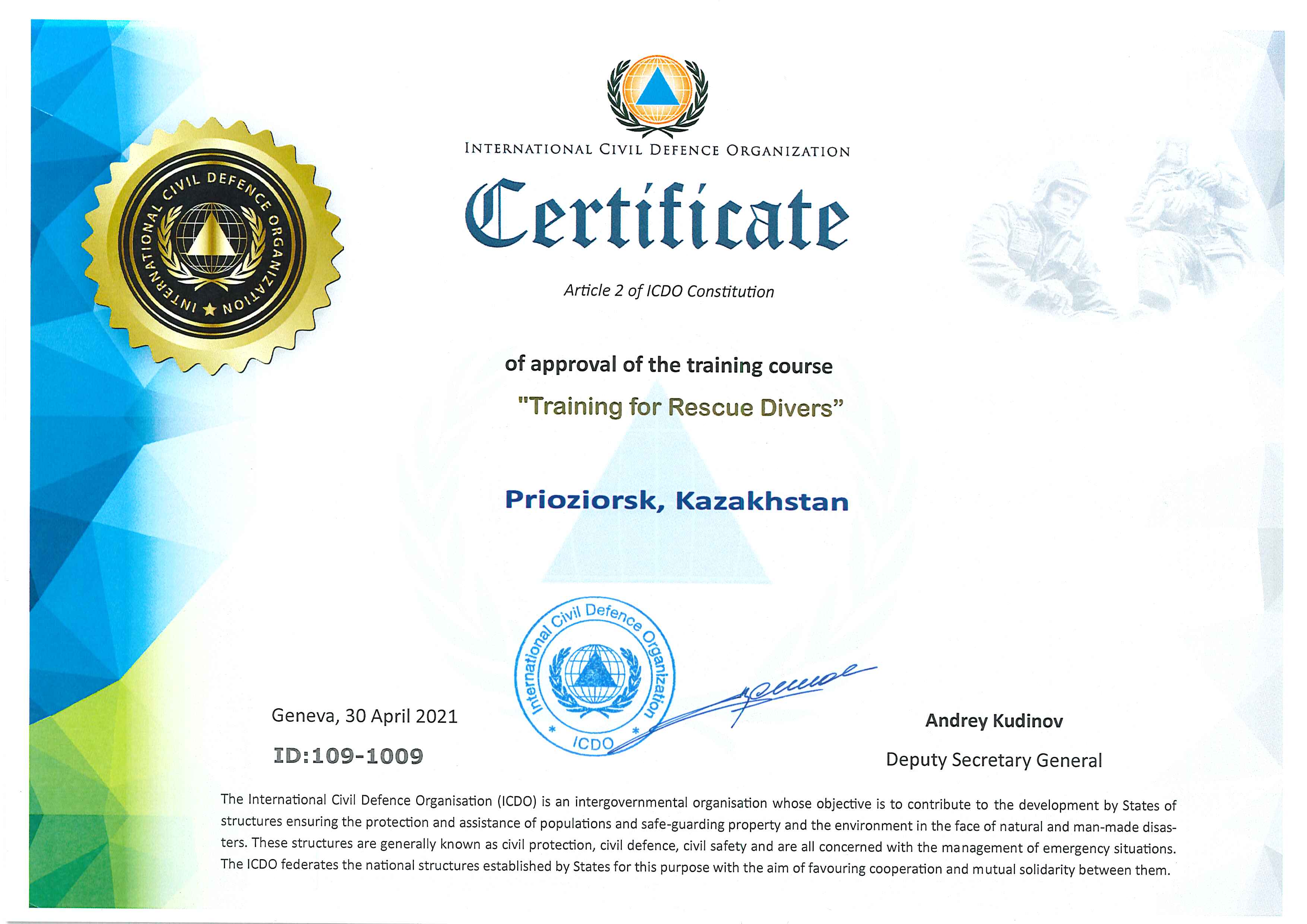 Certification by ICDO of the Training course for rescue divers of MES RK
GALLERY