The Center took part in the event "Youth and Sendai 7" devoted to the International Day for DRR
The Center took part in the event "Youth and Sendai 7" devoted to the International Day for DRR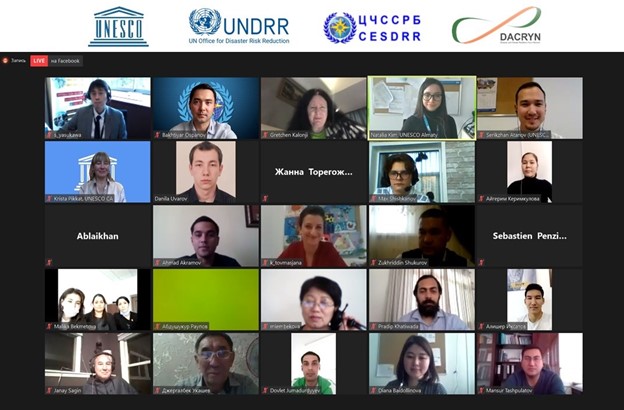 The UNESCO Almaty Cluster Office jointly with the UN Office for Disaster Risk Reduction, The Center for Emergency Situations and Disaster Risk Reduction and the Youth network for disaster risk reduction and climate change (DACRYN) on 16 of October 2020 via online conducted the event "Youth and Sendai 7" devoted to the International Day for disaster risk reduction.
The target audience consisted of bachelor students, masters and PhD, involved in DRR, youth and young specialists of non-governmental organizations and national agencies working in the field of DRR, young scientists as well as interested youth from Central Asian countries. More than 120 people have participated in the event.
According to the event schedule, the participants shared their experience and knowledge in the field of DRR, as well as discussed following issues as the importance of researches in the field of DRR for international cooperation and approaches in engagement of youth to DRR on the local level.
At the same time, the event focused generally on the campaign "Sendai 7", which consists of 7 general targets of Sendai Framework for DRR.