The First Deputy Minister of Foreign Affairs of Kazakhstan visited the Center
The First Deputy Minister of Foreign Affairs of Kazakhstan visited the Center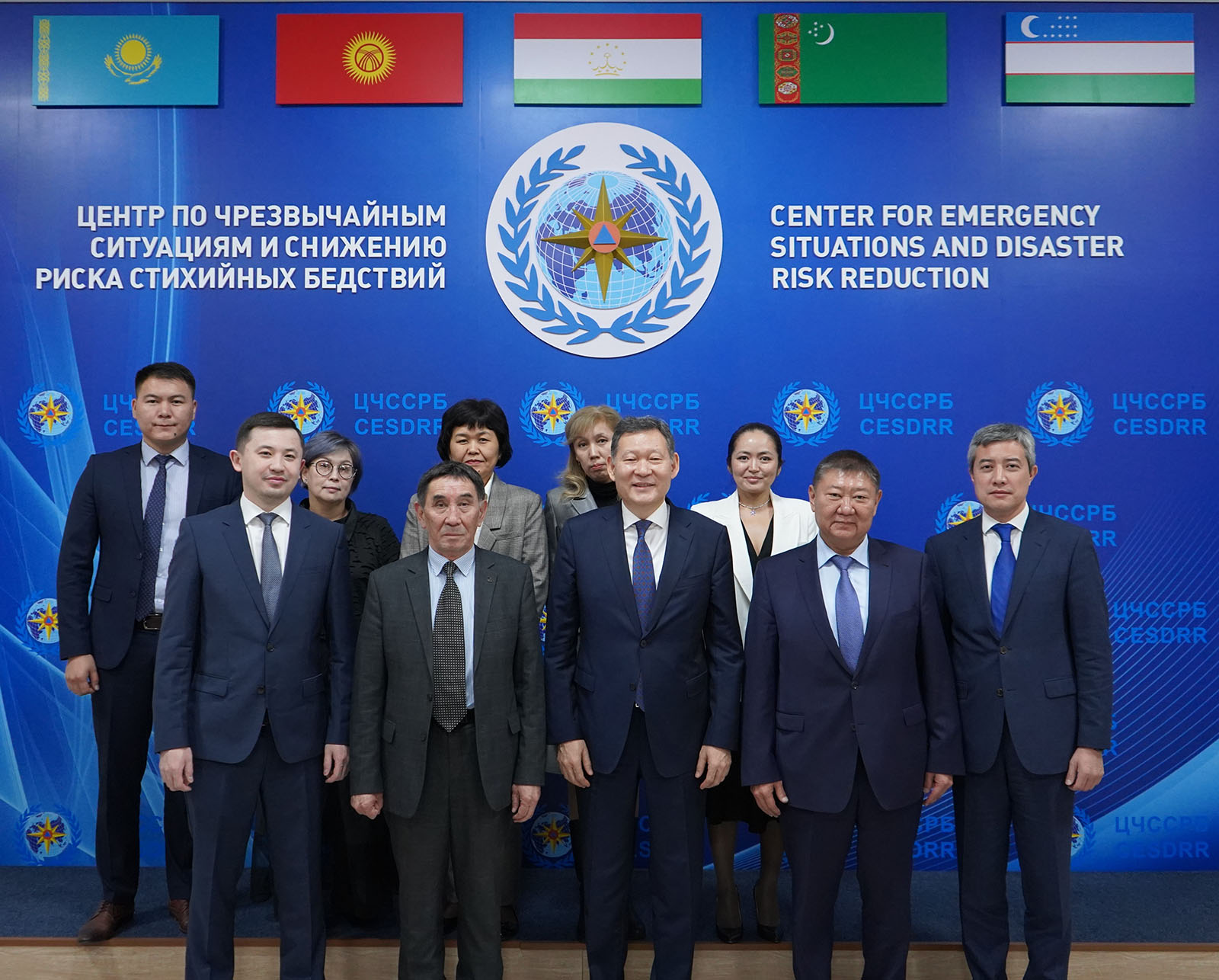 On 27 October 2022 within the frame of the working trip to Almaty, the First Deputy Minister of Foreign Affairs of Kazakhstan Mr. Kairat Umarov made an inspection visit to the Center.
During the visit, Mr. Umarov got acquainted with the Center's activities, heard a report on implemented and implementing projects, as well as on planning activities of the Center in the field of disaster risk reduction in Kazakhstan and Central Asian region.
The First Deputy Minister of Foreign Affairs of Kazakhstan emphasized the importance of further development of regional and international cooperation in disaster risk reduction taking into account active climate change.
He approved the course towards the coordination of joint efforts aimed at strengthening resilience and preparedness for an effective and timely response to emergencies, using resources of the Regional Forum of the Head of Emergency Authorities of Central Asian countries as a general coordination mechanism.
The Center received the recommendations for further work, including on the development of the use of innovative information and communication technologies for disaster prevention and emergency response. Also, the relevance of creating of the Regional Disaster Coordination Hub to coordinate international humanitarian and technical aid on the basis of the Center was noted.
Implementing the Status of the Secretariat of the Regional Forum-Meeting of the Heads of Emergency Authorities of Central Asian countries the Center should continue to accumulate and raise problems of a transboundary nature, the joint solution of which is mutually beneficial for the countries of the region.
The participants of the meeting also recognized the need to intensify joint and coordinated efforts to further expand the membership of the Center.